I hope this was the right one to go with.
@MrBull
you little
girl
bastard you gave us 3!!
all equally good
I hope everyone is looking forward to our mini trip to Ibiza after SMASHING a busy thread!
#59 you were exhausting, so so tired but I'm proud of all you bastards for getting on with it and doing your best.
so so many questions on the last thread so here it is.....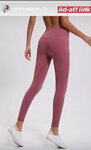 the leggings of dreams... perfect for occasional ramming and cheeky little trips to Ibiza!!
remember team.... create, don't hate
Rebecca Meldrum
(the one who left a racist comment in her upload)

our beautiful Rebecca in her thread thumbnail pose. So tiny....